Start up!
Do you want to aim high, maybe one day even into the wide world? You like to work in theory and at a desk, but would also like to make a practical difference in your working life and in direct contact with people? Do you not only want to know and understand the background and interrelationships, but also want to shape them yourself? Then the dual study program at ATLANTIC Hotels is just right for you!
We offer you
Monthly remuneration
Sunday/holiday and night surcharges
Vacation days at the beginning of at least 26 days
Matriculation and examination fees
Semester ticket
Time off for all attendance events
Internal and external training
"ATLANTIC Inside" welcome seminar
ATLANTIC benefits, e.g. own employee rates for overnight stays within the hotel group, discounts in the restaurants
Team spirit is a priority, not only at work, but also at events such as Christmas parties and summer festivals
Why at ATLANTIC Hotels?
We offer you a first-class and pleasant learning and working environment. Enjoy with us the best conditions to combine a theoretical study with the practical experience of a company in the tourism industry.
Get to know all the operational work in a hotel, just like a hotel specialist. In addition, you will also get to know the administrative side of ATLANTIC Hotels – depending on your studies with different focuses, for example in planning and organization, marketing and sales, catering management, purchasing and personnel management.
Afterwards, you can enter the professional world with sound specialist knowledge and extensive professional experience. Gladly with us – or all over the world!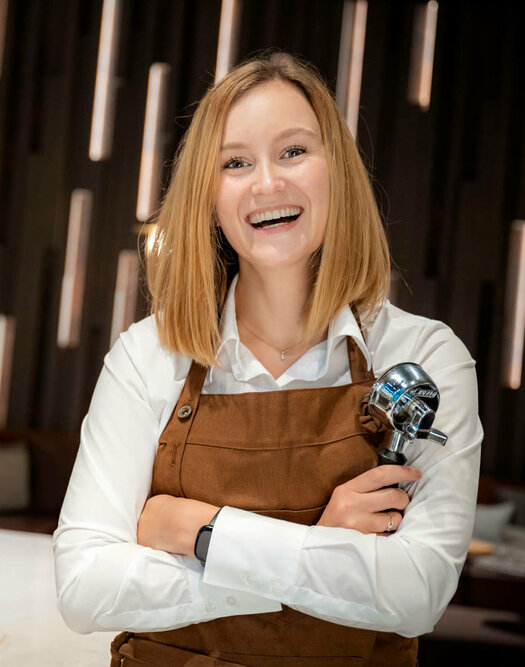 Would you rather do an apprenticeship first?
You don't really know whether theory really suits you? We offer you many career opportunities even with an apprenticeship – and if you change your mind, simply add your studies at ATLANTIC Hotels to your apprenticeship.