On course with ATLANTIC
The ATLANTIC Hotels Group currently employs more than 1500 people in over 40 fields of activity. In addition to the ATLANTIC Hotels in the four-star segment, the hotel group also includes the Severin*s hotels in the five-star category and the new lifestyle brand unique by ATLANTIC Hotels. The ATLANTIC Hotels are one big family and unite more than 60 different nationalities. Diversity is understood as enrichment and opportunity and is corporate philosophy. The corporate values of quality, respect, optimism, credibility and loyalty form the basis of our actions and activities - lived by everyone every day.
Advantages
ATLANTIC Hotels offer you an attractive working environment and benefits such as:
Vacation days at the beginning of at least 26 days per year
A permanent employment contract
Sunday/holiday and night surcharges
Flexible working time models according to agreement
ATLANTIC benefits such as own employee rates for overnight stays within the hotel group, discounts in the restaurants, the possibility of bicycle leasing, etc.
Company pension plan
Diverse development and career opportunities with two guaranteed professional or personal training trainings per year
Strong team spirit, not only at work but also at events such as Christmas parties and summer festivals
Company fitness at the choice of the two largest providers "Hansefit" and "Qualitrain" with a huge range of sports and leisure activities for only € 20.00 per month as a personal contribution
Coffee, tea, water, fruits & snacks are available free of charge
Discounted employee lunch
An open company with a participatory culture, mutual respect, appreciation and regular feedback talks
Participatory culture
We firmly believe that 1500 employees have numerous ideas that contribute to the company's success, such as simplifying work processes or reducing unnecessary costs. We want you to contribute your ideas because your opinion matters to us! For this purpose we have developed the idea management "MIE - My idea to success". We are happy to reward your commitment with attractive bonuses.

Every two years, ATLANTIC Hotels invites its employees to participate in a survey. It is important for us to find out how satisfied our colleagues are and, above all, how we can improve further.
Values
The ATLANTIC Hotels have agreed on corporate values. The basis of our daily actions and activities is based on the values of quality, respect, optimism, credibility and loyalty. Daily and lived by all!
Our employer symbolism unites the five values represented in colors. Each value is assigned to a color.
Training and development
Discovering, developing and deploying talents within the company - a guiding principle that ATLANTIC Hotels already fill with life every day.
Our training program is needs-based, diverse and target group-oriented. In addition, we offer a group-wide development program - "grow with ATLANTIC Hotels".
Team voices
Every month we meet for "A coffee with" an employee (m/f/d) from the different ATLANTIC Hotels, Severin*s Hotels and the unique by ATLANTIC Hotels. Get to know your future colleagues (m/f/d) and learn more about their areas of responsibility, jobs and the different locations.
You would like to make a career? - Gladly!
Find out first-hand what a career path with the ATLANTIC Hotels Group can look like.
Sustainability
Natural resources are the basis of our life and prosperity. Efficient and environmentally compatible handling is a matter close to the heart of ATLANTIC Hotels.
Learn more here
Jobs at ATLANTIC Hotels
Take a look around and choose your dream job!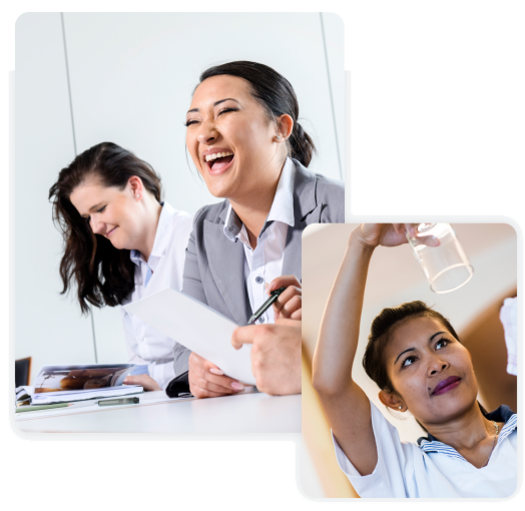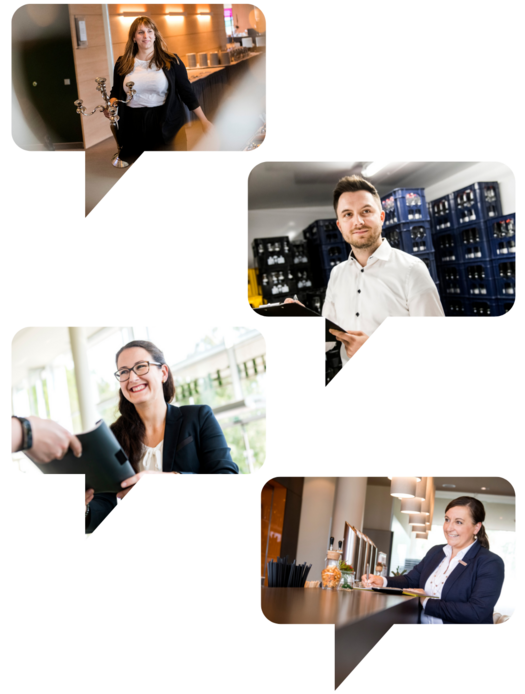 Success stories
A career at the ATLANTIC Hotels Group is not only possible but, if you want it, also expressly desired!
We would like to present you some ATLANTIC success stories, told by our employees.